Private Training
Customer Service Skills
1 day
About this Workshop
Without attention to customer service, organizations of all types will inevitably struggle to thrive. Alternatively, when organizations focus on fostering positive relationships with clients and customers, they create loyalty. This workshop develops and enhances the skills necessary to create trust and build long lasting relationships. Participants will learn how to adapt their communication style to meet the needs of their internal and external clients, and will practice the essential communication skills required for great customer service.
Inquire about Training
Target Audience
This is an introductory-intermediate level workshop.
Method of Delivery
Presentation, video, experiential practice, personal reflection, and small group discussions.
Learning Objectives
At the end of this workshop, participants should be able to:
Discuss the key elements necessary for a strong customer service relationship
Enhance the skills necessary to create trust and build long lasting customer service relationships
Identify the various customer types
Adapt your communication style to meet the needs of internal and external clients
Topics Included
The Benefits of Great Customer Relationships
Keys to Creating Trust Within Relationships
The Impact of Communication Styles on Customer Service
Essential Communication Skills
Creating Comfort and Confidence Within Relationships
Managing Conflict in Customer Relationships
How to Handle Objections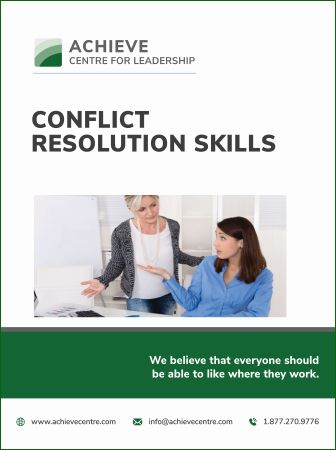 Receive Email Updates
Sign up for our Newsletter to receive your free e-manual