As your group makes important decisions or deals with team tensions, our facilitators ensure that meetings run smoothly, fairly, and effectively. They enable everyone to participate fully and give space for leaders to work alongside others in order to ensure that all voices are heard.
Facilitation
We recommend organizations consider utilizing third-party facilitators for the following situations:
Defining vision, values, and purpose
Difficult decisions
Working through team tension
Consultation with stakeholders
Our specialists will work with you to assess your needs and set up a facilitation process that works for your organization.
Why Choose ACHIEVE Consulting?
Meet the Team
Our Consultants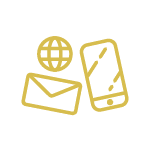 Explore Options

Contact Chantel Runtz, Training Coordinator, to discuss your speaking needs or to receive a detailed quote by email at [email protected] or by phone at 204-789-2457.