ACHIEVE's workplace climate assessment provides a clear and concise picture of your organization's culture, including its strengths and challenges. Facilitators provide recommendations for building on your team's strengths and resolving significant issues. Following an assessment, ACHIEVE facilitators can work with your organization to assist in the next steps.
What is a workplace assessment?
Workplace assessments evaluate strengths and tension points within teams and provide recommendations for building on the team's strengths and resolving significant issues. ACHIEVE's assessments provide a clear and concise picture of the climate and challenges within your organization. The results of an assessment position you to implement proactive measures to maintain or grow a positive and healthy workplace for all employees.
An assessment focuses on staff experiences related to the functioning of their team. It also explores how organizational policies, culture, and management may affect the functioning of a group and the resolution of tension or conflict. Workplace assessments typically have five phases:
Phase 1 – Planning Meeting
An ACHIEVE facilitator will meet with you to explore your goals and interests. Together you will work through what the scope and parameters of the assessment will be and what your desired outcomes are. Details related to timelines, communication, staff participation, and data collection methods will be established.
Phase 2 – Collection of Information
Surveys, such as the ACHIEVE Workplace Cultural Health Assessment, and interviews will be used to collect information from members of the organization. All attempts will be made to gather a sampling that reflects the true diversity of the organization. Concerns around issues of validity will be carefully monitored. During this phase, any existing policies related to identified points of tension will be collected and reviewed.
Phase 3 – Data Analysis
ACHIEVE will examine the data collected to identify patterns of organizational strength and issues and concerns that need attention. Through this process, a clear picture of the workplace dynamics will emerge.
Phase 4 – Report and Recommendations
A concise and user-friendly report will be developed that reviews the assessment process and the findings of the analysis. The report will contain recommendations for the purpose of strengthening the organization's commitment and capacity to deal with any identified issues. Recommendations typically include items such as policy review, individual and/or leadership coaching, training, and group facilitation.
Phase 5 – Follow-Up
Facilitators will be available for any follow-up work requested by the client.
Why Choose ACHIEVE Consulting?
Meet the Team
Our Consultants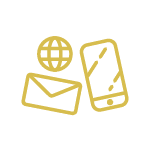 Explore Options

Contact Chantel Runtz, Training Coordinator, to discuss your speaking needs or to receive a detailed quote by email at [email protected] or by phone at 204-789-2457.