Live Webinars
Management and Supervision
The Crucial Skills
This is a live virtual event using Zoom, an online meeting platform. Please check your system requirements prior to registering.
(
01:00 PM
-
02:00 PM
CDT
)
*(early rate expires 06/05/2023 )
Continuing Education
Credit Hours (CEC)
Register

Management and Supervision - Live Webinar - June 19, 2023; 1pm-2pm Central Time
Early rate expires 06/05/2023

Attendee

1

Information

One of the most difficult and often overlooked aspects of moving into a supervisory or management position is developing the skills necessary to truly manage people. Without intentional training, many new managers are left to figure things out on their own – for better or worse. Like all skills, effective management and supervisory skills must be learned. This webinar presents the crucial skills for managing employment relationships from beginning to end, with particular focus on hiring and performance management. Viewers will also consider how their communication and personal approach to management affects the people they lead.
Learning Objectives
At the end of this webinar, participants should be able to:
Contrast the difference between management and organizational leadership
Understand the aptitudes required of the manager
Identify key management skills, ranging from hiring to termination
*Please allow only the registered individual(s) to view webinar materials
Target Audience
This is an introductory-intermediate level webinar intended for anyone interested in learning more about this topic.
Terms & Conditions
View our cancellation policy and other information regarding your webinar here.
Trainer: Chris Downey
Chris is a leadership and organizational development professional with over 20 years' experience in both the private and public sectors. Through his extensive experience in operations, compliance and organizational development, he has gained a diverse skill set which has shaped how he approaches leading and working with teams.  Chris believes fundamentally that leaders have a direct impact on the health and wellness of the people they lead and support. And that fostering healthy work environments create the ideal conditions for success well beyond the individual and throughout whole organizations. Chris is recognized as an approachable facilitator who coaches, motivates and inspires others to be the best they can be.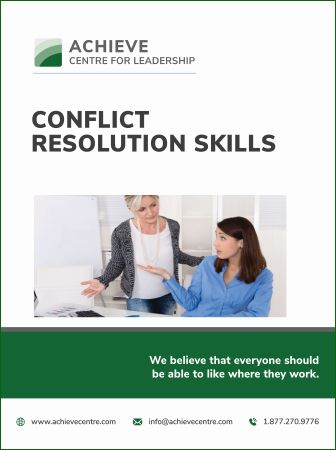 Receive Email Updates
Sign up for our Newsletter to receive your free e-manual