Live Webinars
Diversity and Culture
Strategies for Working with Differences
This is a live virtual event using Zoom, an online meeting platform. Please check your system requirements prior to registering.
(
01:00 PM
-
02:00 PM
CDT
)
*(early rate expires 03/31/2023 )
Continuing Education
Credit Hours (CEC)
Register

Diversity and Culture - Live Webinar - April 14, 2023; 1pm-2pm Central Time
Early rate expires 03/31/2023

Attendee

1

Information

When diversity and cultural differences lead to misunderstandings or distrust, they are often viewed as challenges to manage within our work environments. However, they are better viewed as valuable assets to organizational health. This webinar examines specific elements of diversity and culture as they relate to communicating, power differentials, and experiences of discrimination.
Learning Objectives
At the end of this webinar, participants should be able to:
Define the meaning of diversity, exclusion, inclusion, and equity
Identify our attitudes and actions when dealing with diversity
Recall how to build competence and improve working with differences
*Please allow only the registered individual(s) to view webinar materials
Target Audience
This is an introductory-intermediate level webinar intended for anyone interested in learning more about this topic.
Terms & Conditions
View our cancellation policy and other information regarding your webinar here.
Trainer: Shadell Permanand
Based in Chicago, Shadell has more than 20 years of experience in the areas of leadership, conflict resolution, and cultural diversity. She has a Master of Laws (LL.M) specializing in Dispute Resolution from Osgoode Hall Law School. Shadell has worked as the Executive Director of a conflict resolution and restorative justice organization, and been in senior leadership roles at York University and University of Toronto related to conflict resolution, crisis management, developing student conduct programming, equity/diversity, and public education. She is an engaging trainer and consultant who is passionate about developing environments that support equity, inclusion, and constructive conflict resolution. Shadell believes that fostering a healthy workplace climate provides the context for employees to thrive in their pursuit of organizational goals.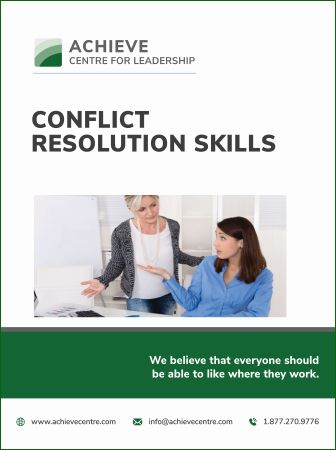 Receive Email Updates
Sign up for our Newsletter to receive your free e-manual