Live Virtual Workshops
Psychological Safety in the Workplace
This is a live virtual event using Zoom, an online meeting platform. Please check your system requirements prior to registering.
(
09:00 AM
-
04:00 PM
CT
)
$279.00 (regular rate) + tax
*(early rate expires 25-10-22 )
Continuing Education
Credit Hours (CEC)
Register

Psychological Safety in the Workplace - Live Virtual Workshop - Nov. 15, 2022
Early rate expires 10/25/2022
Live Virtual Workshops
November 15, 2022
9:00AM-4:00PM CST

Attendee

1

Information

Given that the average person spends 60 percent of their time at work, our organizations play a pivotal role in how psychologically safe we feel. A workplace can either protect our psychological health or diminish it. A psychologically safe organization actively strives to both prevent psychological harm and actively boost psychological safety. This workshop provides an overview of the characteristics of a psychologically safe workplace and the roles of both the employee and employer in promoting psychological safety. Participants will explore the 13 factors proven to impact the well-being of employees and learn strategies that they can implement in their own organization to enhance psychological safety.
Learning Objectives
Examine the 13 factors that impact the well-being of employees in the workplace
Develop strategies participants can use to implement the 13 factors in their own workplaces
Assess the actions an employee can take to promote their own psychological safety
Assess the actions employers can take to foster psychological safety in their organizations
*Please allow only the registered individual(s) to view webinar materials
Method of Delivery
Presentation, video, personal reflection, delivered electronically.
Some of the Topics Included
The 13 Factors That Impact Psychological Safety
Benefits of Promoting Psychological Safety
How Employees Can Support Psychological Safety
How Organizations Can Implement Psychologically Safe Practices
Assessing Your Organization's Psychological Safety
Target Audience
This is an intermediate level workshop applicable to both managers and employees.
Trainer: Christina Reimer
Christina has a diverse background as a leadership trainer, director and team building and conflict resolution facilitator. With a PhD in religion, she teaches university courses on ethics, the world's major religions, and other topics. Christina has travelled extensively and worked internationally for non-profit organizations that focus on peace-building and community development. She values workplaces that promote diversity and equity and strive to resolve corporate and interpersonal conflict in productive ways. She believes that communicating well is one of the keys to creating healthy working environments. Christina has an enthusiastic and engaging presentation style and uses storytelling and humour to make workshops interesting as well as informative.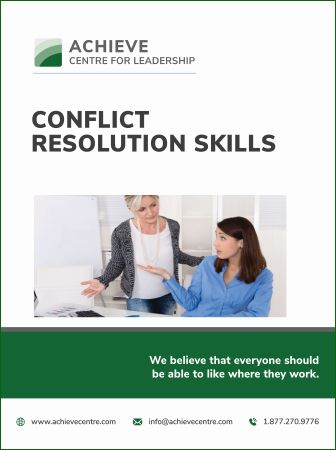 Receive Email Updates
Sign up for our Newsletter to receive your free e-manual