A compassionate and trauma-informed approach to leadership is essential for creating healthy workplace cultures. Trauma is prevalent in our world and has an impact on many of the people we interact with, including staff and colleagues. Based on our book, A Little Book About Trauma-Informed Workplaces, this presentation explores how to lead with a trauma-informed approach and provides key insights for increasing psychological safety and creating greater resilience for all parts of an organization. Becoming a trauma-informed workplace creates a sustainable foundation that leads to high levels of employee engagement and organizational success. This presentation will inspire participants to lead with compassion and provide compelling rationale for why all leaders should be trauma-informed.
Alternative Title: How to Create a Trauma-Informed Culture
Target Audience: Leaders, human resource professionals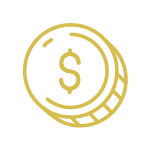 Keynote Speaking Fees

Speaking fee will depend on a variety of factors including:

Size of group
Location of event
Nature of organization (e.g. not-for-profit or for profit)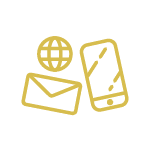 Request a Quote

Contact Chantel Runtz, Training Coordinator, to discuss your speaking needs or to receive a detailed quote by email at [email protected] or by phone at 204-789-2457.