People who have mental heath concerns are often misunderstood and stigmatized, leading to an increase in performance concerns, conflict, and absenteeism in the workplace. While it is not your responsibility to diagnose mental illness, it can be both important and helpful for you to be aware of the signs and symptoms that may indicate whether someone is experiencing mental health concerns so that you can respond and support in helpful ways. With the right support, people with mental health concerns can thrive in the workplace. This presentation provides an overview of mental health, and offers guidance on how to participate in conversations with those who may require support when experiencing difficulties related to mental health.
Alternative Title: Mental Health – Awareness and Support; Managing Mental Health in the Workplace
Target Audience: Leaders and employees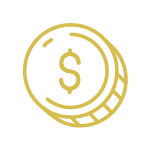 Keynote Speaking Fees

Speaking fee will depend on a variety of factors including:

Size of group
Location of event
Nature of organization (e.g. not-for-profit or for profit)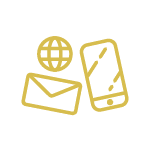 Request a Quote

Contact Chantel Runtz, Training Coordinator, to discuss your speaking needs or to receive a detailed quote by email at [email protected] or by phone at 204-789-2457.