Just like a gardener who knows not to blame their lettuce for failing to thrive, great leaders know that it's the conditions of their workplace that affect how their people perform and grow. Based on our book, Don't Blame the Lettuce: Insights to Help You Grow as a Leader and Nurture Your Workplace Culture, this presentation explores a variety of insights that will help you nurture a healthy workplace culture. The common theme of this presentation is people and relationships. Although vision, strategy, and innovation are important, you will learn that you must first focus on people to be productive and thrive as an organization.
Target Audience: Leaders and human resource professionals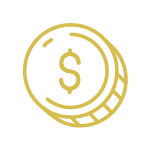 Keynote Speaking Fees

Speaking fee will depend on a variety of factors including:

Size of group
Location of event
Nature of organization (e.g. not-for-profit or for profit)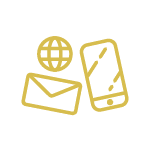 Request a Quote

Contact Chantel Runtz, Training Coordinator, to discuss your speaking needs or to receive a detailed quote by email at [email protected] or by phone at 204-789-2457.