This program gives participants an opportunity to develop a set of competencies to manage conflict effectively.
Chances are you've been negatively impacted by workplace conflict at some point in your career. This certificate program gives you the fundamental tools required to manage conflict in today's work environment. You will learn how to communicate effectively during conflict and gain the skills to successfully manage your own emotions, engage in the resolution process, and have difficult conversations that are respectful and professional.
Core/mandatory workshops:
How it Works
Customized certificate programs are offered online or on-location, right in your community or organization – either over a period of two consecutive weeks, or scheduled at various times throughout the year.
Contact one of our training coordinators to receive a proposal. We'll help you choose the best content and trainers for your group. We'll also discuss the timelines and other logistics of running the program.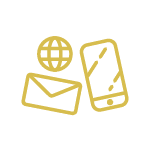 Contact a Training Coordinator

Elliot Grisdale
Training Coordinator
[email protected]
204-452-9199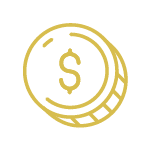 Fees

Cost varies depending on location. You will receive an estimate with your proposal.